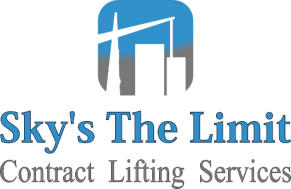 Welcome to Sky's The Limit…
We are a Contract Lift and Crane Hire company based in Essex. We carry out works across
London and Surrounding areas.
Sky's The Limit pride themselves on being able to offer a very personal service for all your
Contract lifting and crane hire needs, from method statements to risk assessments we can
offer a complete lift service to suit you. With many years of experience in the construction
industry and the ability to offer very competitive rates, Sky's The Limit might just be the lift
you need!
Crane Hire / Contract lift Services
Whatever your requirements are, we specialise in Crane Hire and Contract Lifting in London,
Essex and the surrounding areas. From small domestic lifts to big building contracts, Sky's The
Limit can offer the solution.
Flexibility. Convenient for you.
We are always just a phone call away to discuss your needs and we are always willing to be
flexible in our approach. We try to offer a service that is tailored to you and works with your
schedule.

What people are saying
about us…
Stay connected with us in via

"Everyone was very impressed with
the professionalism of the STL site
team today, and it was a credit to
them how smoothly this all went,
even with a lorry loaded wrongly with
the dehumidifier and with limited
access, but this was thought-out and
over come!"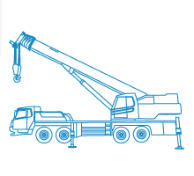 Crane Hire / Contract Lift Services in London & the South East
Give us a call and we're sure we can supply your Crane Hire and
Contract Lifting Solution.
"We have been very impressed with
Sky's The Limit from start to finish;
where others failed you have
succeeded effortlessly! My contact
with you and your team was highly
professional and friendly throughout
and your lift team were all excellent
yesterday and a credit to your
company. Thanks for your help with
our difficult and unusual lift and note
I would have no hesitation in
recommending you and Sky's The
Limit in the future."
Safety First, Safety Second!
At Sky's The Limit we take health and safety very seriously. we have a 100% success rate and all
our work complies with the standards set out in BS7121 ("The Safe Use of Cranes"). All our
operatives are correctly accredited and we take pride in our safety standards.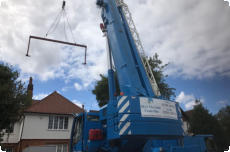 © Copyright 2016. Sky's The Limit Limited Registered In England No.
09700044.
All Rights Reserved










Website designed and created by